The Deutsches Museum in Munich, the largest science and technology museum in the world, will host, during the "Cosmos Coffee" exhibition, some of the MUMAC – Gruppo Cimbali coffee machine museum collection's most historic and representative machines.
"Cosmos Coffee" offers visitors a riveting journey to discover coffee, "a fascinating drink that is often contradictory and mysterious in many ways. The exhibition is formed of six sections – biology, chemistry, technology, economy, culture and ecology – and, through the dual perspective of the senses and science, it will offer sensory and emotional experiences, conveying a deeper understanding of this apparently commonplace, but extremely complex drink.
LaCimbali will be represented by a conserved model from 1946, the Ala model, one of the first horizontal machines, in various versions (with one, two or three groups), with a boiler heated by electricity and gas.
LaCimbali, Milan
1946
Ala Model
1 Group – 26 Litres – Conserved model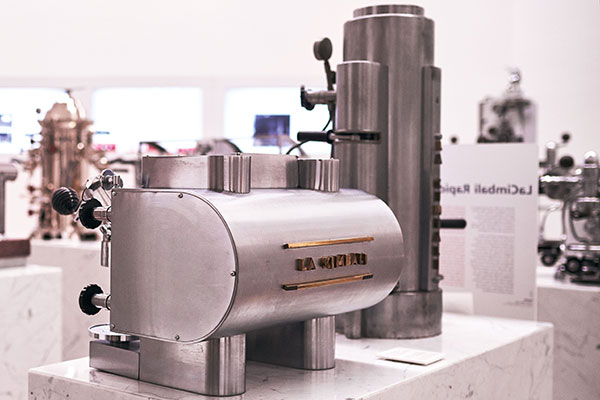 MUMAC collection