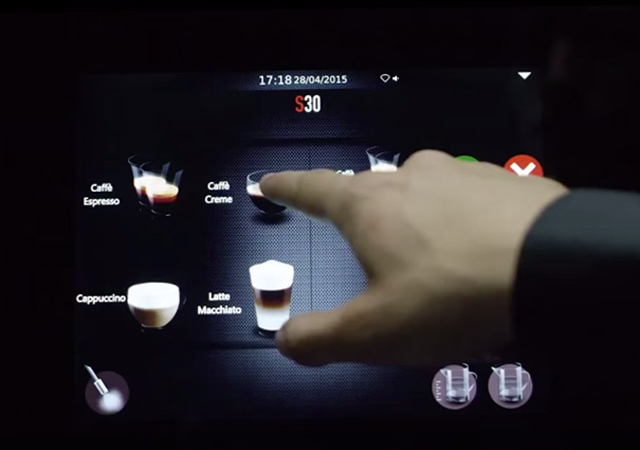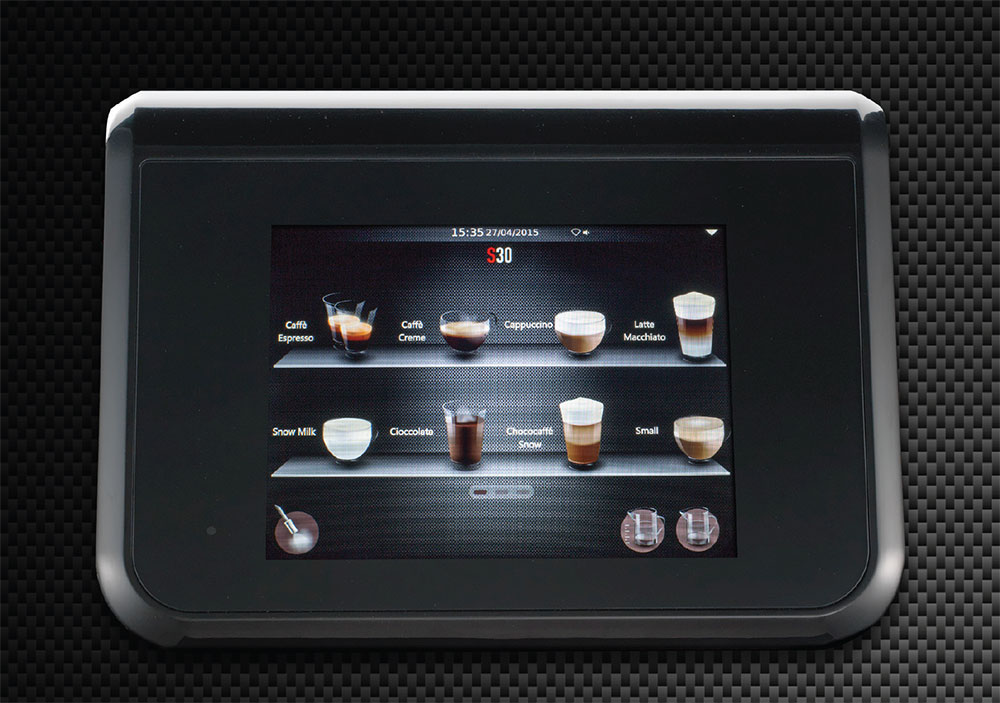 The most flexible and customisable interface
The 10.4" touchscreen display offers different ways of viewing the drinks selection, customisable images on the machine display (screen savers, during beverage delivery) and films and sounds to help the customer chose their drink are some of the features offered by the S30. All while being simple and intuitive.

The highly sought-after Red Dot Award
LaCimbali S30, designed by Valerio Cometti + V12 Design, was the winner of the highly sought-after Red Dot Award, Product Design 2016. The winner was decreed in April by a jury made up of around forty specialist design experts from around the world. Innovation, quality, functionality and environmental compatibility: just some of the criteria which swayed the jury.

The manufacturer reserves the right to modify the appliances presented in this publication without notice. Gruppo Cimbali S.p.A. - P.I. 09052100154 | All rights reserved 2017