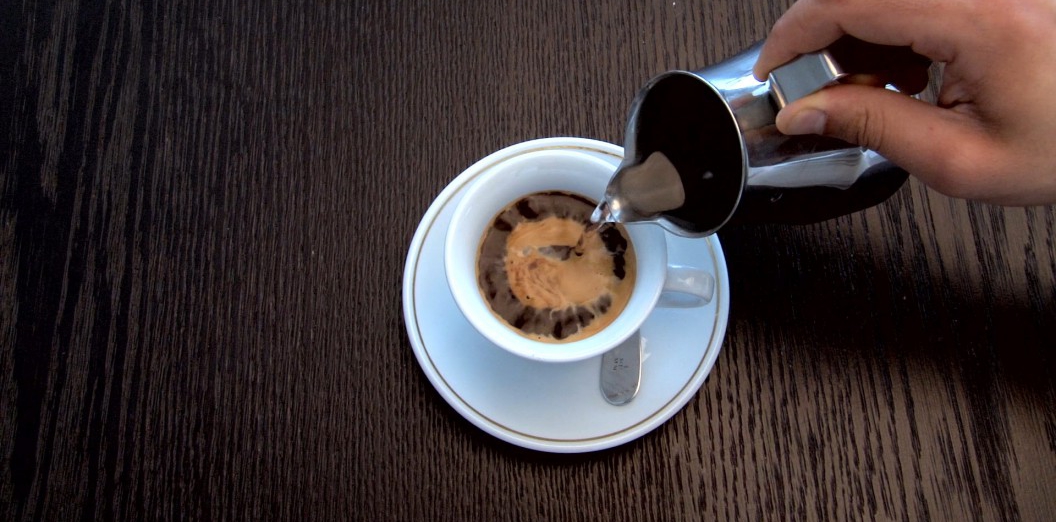 Espresso americano
USA
One of the simplest coffee drinks is the Espresso Americano, also called only Americano, made by pouring hot water into a cup of double shot espresso.
Ingredients
1 double shot espresso
125 ml hot water
Method
Add the hot water to the double shot espresso
Service
Serve in a 150 ml cappuccino cup

Curiosity
It is said that the Americano was invented during the Second World War. The American soldiers fighting in Italy thought espresso coffee was too strong. The solution? Add water to it!