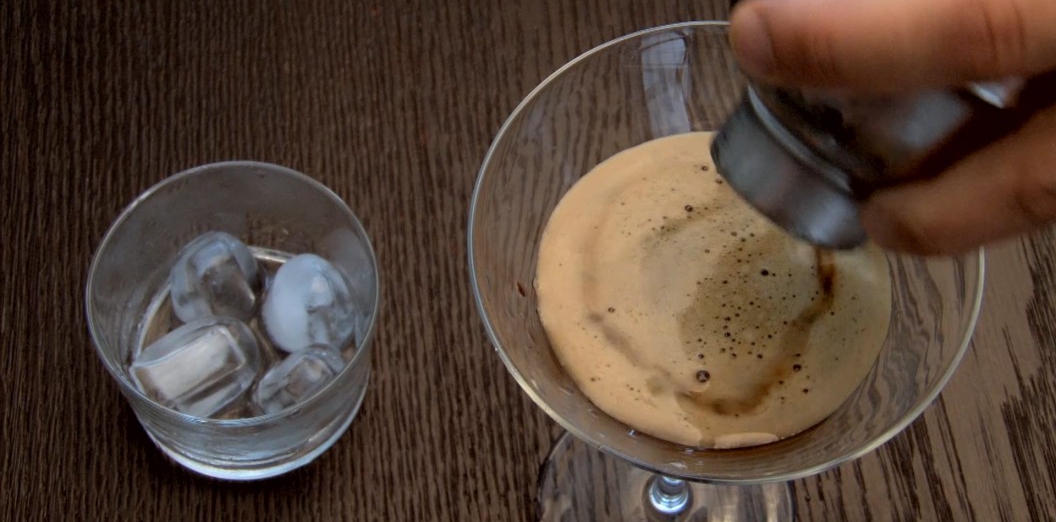 Shakerato
Italy
The Shakerato coffee is an energetic and refreshing drink, perfect to enjoy on hot days. It's very popular in Italy, especially during summer.
Ingredients
1 double shot espresso
10 ml liquid sugar
6-8 ice cubes
Method
Make a double shot espresso. Put half the ice into a shaker and add the coffee and sugar and...shake it! Put the rest of the ice into a glass to chill it, then remove the ice and pour in the coffee.
Service
Serve in a tall tumbler or in a cocktail coupe.

Curiosity
There are lots of different versions of the shakerato - add a liqueur, spirit or vanilla extract, or make it even more sumptuous by adding cream or flakes of chocolate.