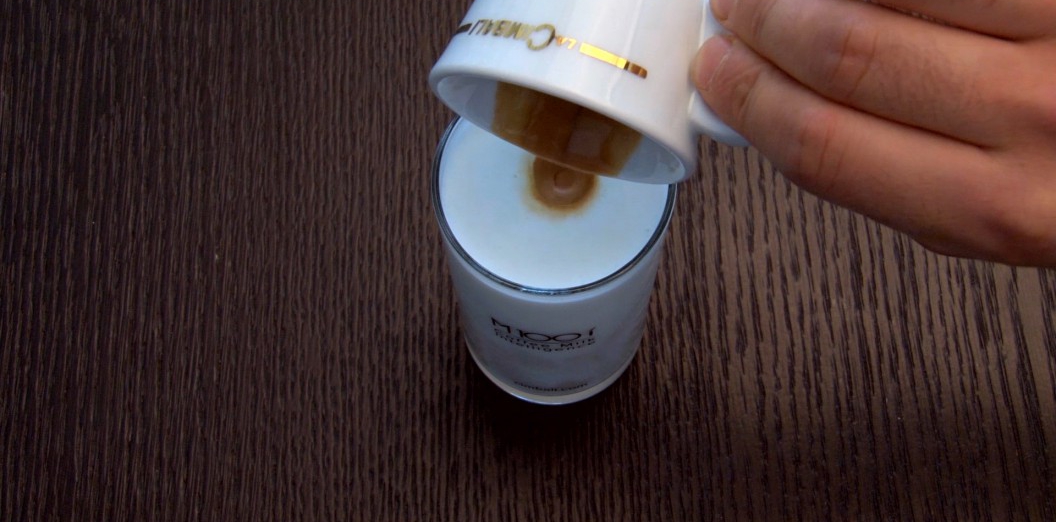 Latte Macchiato
Italy
This is a very basic breakfast drink and the name literally means "stained milk": it refers to the coffee which is poured into the hot frothed milk.
Ingredients
1 espresso
130 ml hot frothed milk
Method
Make an espresso coffee. Heat and froth the milk. Pour out the frothed milk, then the espresso coffee
Service
Serve in a tall tumbler or 160 ml cappuccino cup

Curiosity
The latte macchiato is often confused with the caffelatte. The difference lies in the amount of milk foam on top of the coffee - in the latte macchiato there's about 1.5 cm while there's almost none on the caffelatte.