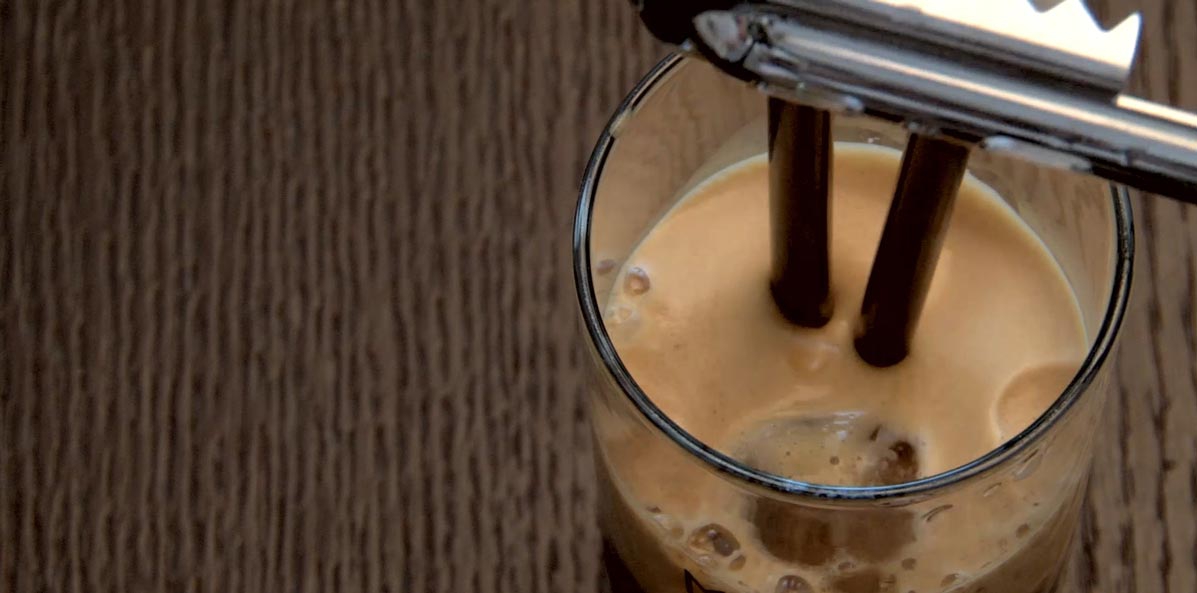 Freddo greco
Greece
This iced variation of coffee is a real cure-all during the hot summer days and it's very popular throughout Greece.
Ingredients
1 double shot espresso
2 spoons sugar
5 or 6 ice cubes
Method
Prepare the double shot espresso, add the sugar to the coffee and stir with a whisk and then add the ice
Service

Curiosity
It was first created accidentally in 1857; as boiling water was unavailable, Dimitri Vakondios combined instant coffee, cold water and sugar in a shaker. That's how Greece's favourite cold drink was born!