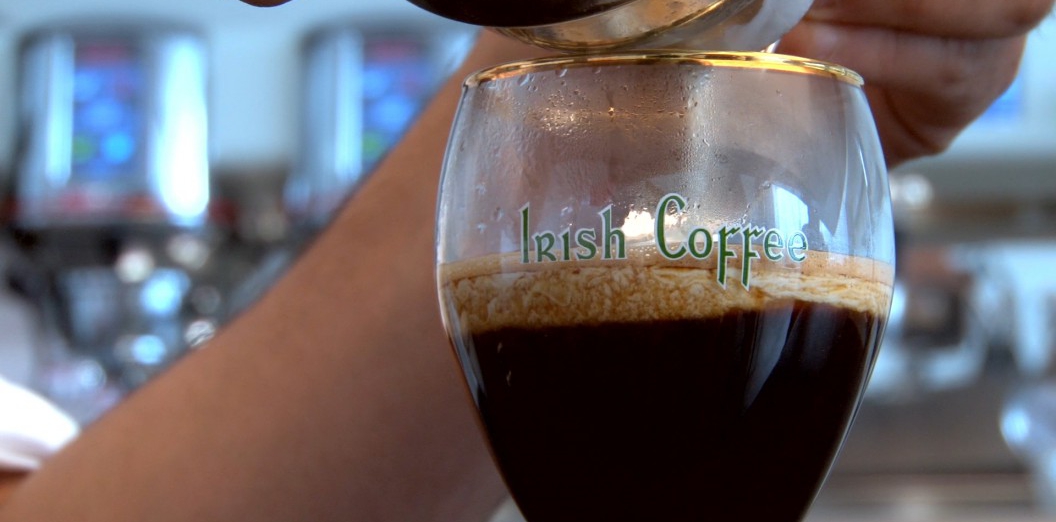 Irish Coffee
Ireland
Irish coffee is an international coffee beverage, made of espresso, sugar, Irish whiskey and cream, that was born in Ireland.
Ingredients
1 double shot espresso
50 ml Irish Whiskey
50 ml fresh single cream
0,5 g sugar
Method
First make an espresso coffee. Pour the sugar into the glass. Then add the whiskey and the espresso coffee. Pour on the cream. Decorate as desired.
Service
Serve in a 200 ml Irish coffee glass

Curiosity
Irish coffee seems to have been invented at Ireland's Shannon Airport by a barman called Sheridan. He decided to warm up some passengers waiting for their delayed flight by adding whiskey and sugar to their coffee. When they asked, "What kind of coffee is this? Is it Brazilian?" he replied, "No, it's Irish coffee!".