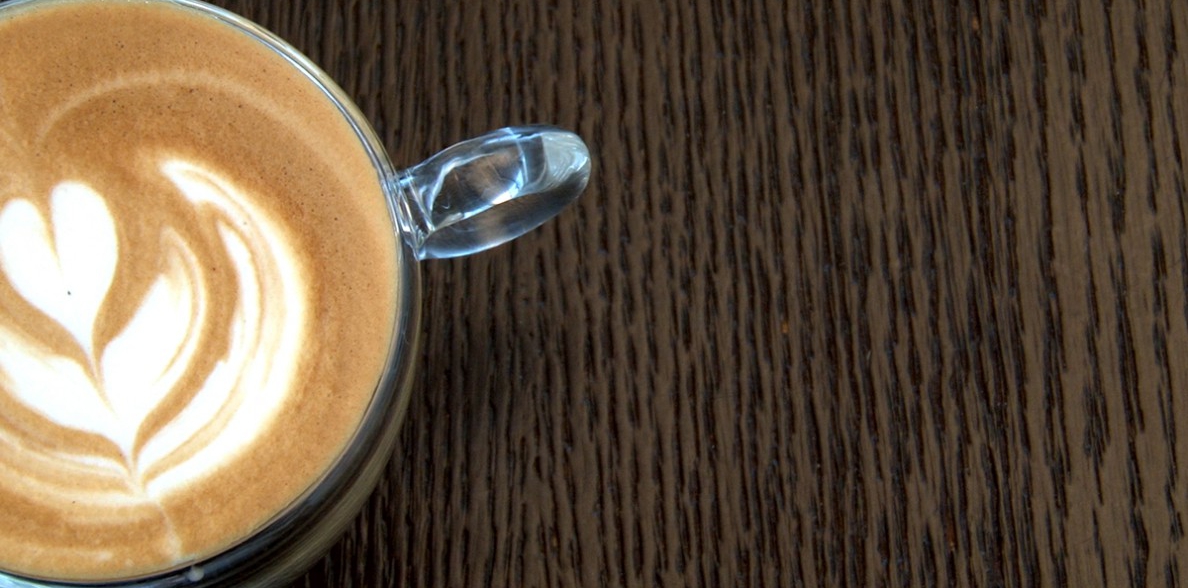 Flat White
New Zealand/Australia
Australia and New Zealand both claim to be the country where this now world-famous drink was invented.
Ingredients
1 double shot espresso
125-130 ml frothed milk
Method
Make a double shot espresso. Froth the milk to create a thin layer of foam with a very fine body. Add the frothed milk to the espresso coffee. Have fun making latte art!
Service
Serve in a 150-160 ml cappuccino cup.

Curiosity
The velvety foam, which is often decorated with latte art, is only 0.5 cm thick! This distinguishes Flat White from Cappuccino.